Companies undergo changes and fluctuations all the time and the same goes for large insurance companies. AIG has created an offset of itself called Corebridge Financial. What does this mean for your life insurance coverage and what is Corebridge Financial anyway? The experts at Final Expense Benefits look at these changes and look at your new options under Corebridge. 
What is corebridge financial?
     Corebridge Financial, formerly AIG Life and Retirement, was formed in 2022 after AIG created a spin-off of the company through an IPO. An IPO, or initial public offering, is when a private company transfers its ownership over to the public. Doing this has allowed Corbridge Financial to raise equity capital and its investors to realize gains. During this time, the Black Stone Group and AIG entered into a long-term agreement but Corbridge is still effectively a part of AIG Insurance. 
Origin Of AIG and Corebridge Financial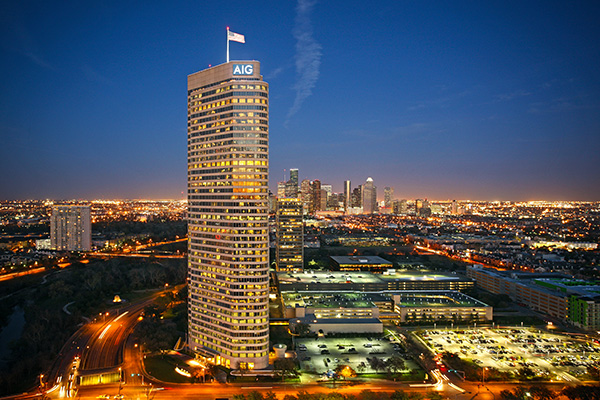 Founded in 1919 by Cornelius Vander Starr, AIG began its journey overseas and quickly grew to become a staple in the industry. Following this trend of success, AIG would begin in Asia, spreading to America, Europe, and South America before the end of the century. 
Fast forward to today – AIG and its affiliated companies provide an impressive range of services in over 70 countries and jurisdictions, featuring property casualty insurance, life insurance, retirement solutions, as well as other financial services. 
Corebridge Financial Permanent Life Insurance
     Corebridge Financial offers two versions of their Index Universal (IUL) life insurance. IUL insurance is a form of permanent life insurance that has the ability to grow cash value based on groups of stock indexes instead of at a static rate. Each IUL life insurance product under Corbridge has main differences between them. 
     IUL Value Protector by Corebridge Financial is designed to be a cost-effective and flexible way to secure life insurance. There is a guaranteed death benefit that also offers optional riders that allow you to have access to living benefits. Adults under 59 can be approved for a policy without any type of medical exam or lab tests. The cash value provided can be used for a variety of things throughout your lifetime. Withdrawals can be in order to start a business, supplement retirement income, or cover emergency expenses. 
     Unlike other life insurance policies, Corebridge Financial allows you to choose how your beneficiaries receive their payout. They can receive their benefit as a one-time lump sum payment, as payments over time, or some type of combo of the two.  
     Similar to the Value Protector by Corebridge Financial, Max Accumulator has a cash value that grows depending on the stock index and also proves you with the opportunity for no medical exam. Your cash value is accessed through policy loans and withdrawals that are potential income tax-free and have no repayment plan required. Riders for Max Accumulator include things such as additional chronic illness protection in case you are unable to make premium payments. 
     As stated previously, Corebridge Financial allows you to choose how your beneficiaries receive their payout. Each of their whole life insurance offering options like this is usually unheard of as most insurance companies only offer a lump sum option for beneficiaries. 
Corebridge Financial Term Life Insurance
     Corebridge Financial offers Select-a-Term, a term life insurance program that can be tailored to your needs. If you have a term insurance policy with them but wish for more coverage Corebridge offers conversion of their term policy into a whole life insurance policy. Their term life insurance plan is ideal for seniors under age 70- and has options for smokers looking for coverage. The minimum death benefit for Corebridge Financials' term insurance is $100,000. Term periods can range from 10 years upwards to 35 years for their term policies. This makes it longer than other insurance term policies. 
Corebridge Financial Final Expense Insurance
     Corbridge Financial Final Expense Insurance has two types of policies available for their final expense insurance.  Guaranteed issues (also known as guaranteed acceptance) and Simplified issues are whole life insurance policies designed to cover your burial, funeral, and other final expenses.
Simplified Life Insurance
     Corebridge Financial's SimpliNow Legacy plan is a simplified issue life insurance policy for your final expense insurance needs. This final expense policy is a new policy created with an electronic application process and without a complicated underwriting process.  These policies do not have a medical exam, but rather a questionnaire meant to assess your current health status. Through the SimpliNow Legacy plan, you can apply for a death benefit between $5,000 and $35,000. 
Guaranteed Life Insurance
     Guaranteed acceptance policies are those that accept all applicants regardless of status, although at an adjusted rate based on your qualifications. Guaranteed Insurance with Corebridge Financial  will last your entire lifetime, does not expire, and remain at the adjusted rate given to you at policy signup. Through the guaranteed acceptance plan your coverage options range from $10,000 through $25,000 worth of coverage. 
Corebridge Financial Riders
A terminal illness rider allows users to advance their death benefit before death occurs so long as a viable terminal illness is diagnosed. The amount given to the policyholder is equal to 75% of the maximum policy amount or $500,000, whichever ends up being less. 
This one is pretty self explanatory, in that if your spouse/SO passes away while the rider is active, you will receive a mini death benefit as a result. This comes at a direct increase to your monthly premium.
Similar to a spouse term rider, if a child passes away during the active time period of the rider then you will receive a mini death benefit.
An accidental death benefit rider adds additional coverage to your policy if you die as a result of a covered accident. This additional payment is based on your original coverage amount. 
How much does Corebridge Financial Final Expense Life Insurance Cost?
     Below is a data table that breakdowns the cost of Corebridge Final Expense Insurance by gender, age, and the most common face amounts. One takeaway you'll notice with Corebridge Financial burial insurance is how much cheaper it is compared to the previous calculations with AIG Insurance. This means you will have a far easier time getting the insurance you need. 
AIG Final Expense Rates BEFORE
| Sex | Age | $5,000 | $10,000 | $15,000 | $20,000 | $25,000 |
| --- | --- | --- | --- | --- | --- |
| | | | | | |
| | | | | | |
| | | | | | |
| | | | | | |
| | | | | | |
| | | | | | |
| | | | | | |
| | | | | | |
Corebridge Financial Final Expense Rates NOW
| Sex | Age | $5,000 | $10,000 | $15,000 | $20,000 | $25,000 |
| --- | --- | --- | --- | --- | --- |
| | | | | | |
| | | | | | |
| | | | | | |
| | | | | | |
| | | | | | |
| | | | | | |
| | | | | | |
| | | | | | |
Corebridge Financial Insurance Pros And Cons
Very wide range of coverage.
The coverage options provided with Corebridge Financial burial insurance are some of the most expansive we've seen. They are also much more affordable than it used to be. 
 
Excellent Term Life Options
With 18 different length options for term life insurance, Select-a Term is incredibly flexible. Coverage can last as long as 35 years.
 
Good online reception.
Corebridge final expense insurance reviews are overall positive.
Online quotes are lacking.
You cannot obtain a quote without having a conversation with an agent for their whole life insurance.
Complex specifications for certain policies.
Some policies have underwriting that may contain a lot of additional information.
the NAIC, or The National Association of Insurance Commissioners, is a regulation standard support organization based in America meant to add credibility to insurance companies.
Essentially, the goal of this organization is to protect consumers and to mandate that insurers deliver on their promises made. The rating used within the NAIC, involves a numerical value usually ranging from 1 – 10. One implies average customer complaints, where anything above this is above average, and so on. Since Corebridge Financial is still new they have not been given a NAIC score so we shall default to the AIG score. 
The rating given to AIG Insurance as of 2022 was reportedly a 0.49 implying less then half the average customer complaints.
They utilize a rating, similar to the letter ratings placed on restaurants, meant to help you discern their overall quality.
This letter ranking varies from A++ to F, similar to a scholastic grading system, and this organization is overseen by the chief insurance regulators regarding any US-affiliated territory. The rating itself is determined by a variety of different factors, such as performance, management, financial flexibility, shareholder safety, etc.
The ranking given to Corebridge Insurance as of 2022 was an A+, indicating almost perfect financial performance.
     JD Power ratings are essentially nationwide surveys that allow consumers an unbiased opinion regarding what other consumers say about said company Generally, these surveys take a group of companies, usually around 21, and rate the companies in relation to each other. This is done either through focus groups, paid calls, or what have you. JD Power spends large sums of money annually on data specifically for this reason.
Corebridge Financial scored 844/1000 on the most recent JD power survey.
Corebridge Financial Reviews
Corebridge Insurance offers me the coverage I want for the price I want and they are super duper helpful. I can't argue with what they are offering me and I think that it is truly outstanding. I love my company currently and it has been a very great experience. I haven't run into any problems with them or with the account routine calls. The repayments each month are low enough to where I don't really pay attention to it.
They are well known and they are someone to trust. They are experts in the life insurance and I really appreciate the company. I feel adequately covered and I have all the confidence in the world for them.
It has great rates for the coverage provided, also it has low deductibles. And whenever I spoke with the reps, they were quick, courteous and professional. I can cover myself without breaking the bank, and that really speaks to me. I never had to use the coverage, but I would have been fully covered if so! However, I dislike that I have to do everything over the phone and CPU, I would love to go in and hammer everything out at once. Being in the mountains I have grown accustom to not having branches or physical locations here though. Overall, great experience.
Our Review and Final Thoughts
     Overall, Corebridge Financial provides great coverage options and stability for its members, and especially for seniors who have potentially been denied other policies elsewhere. The premiums offered by AIG Insurance are relatively low compared to the same rates offered by other providers. You can also count on your premium paying out on time and reliably, considering their track record and various third-party ratings. 
     Final Expense Benefits partners with over 20 carriers with customer satisfaction guaranteed. They offer no medical exam options at much more affordable rates that fit your needs.  Some of our highly-rated carriers include:
Frequently Asked Questions
What Does AIG Stand For?
American International Group, Inc. 
Is AIG now Corebridge?
AIG's life and retirement planning sector is now Corebridge Financial. 
When Did AIG Insurance Go Public?
AIG's stock went public back in 2022. 
Is Corebridge Financial a good company?
Yes, we recommend Corebridge' s final expense products. They have excellent rates for seniors in need of life insurance.